Smart Manufacturing World Summit - Stuttgart, Germany
Smart Manufacturing World Summit - Stuttgart, Germany
3/29/2023 - 3/30/2023
Description
Keynotion is currently finalizing their Smart Manufacturing World Summit "From Industry 4.0 to Circular Manufacturing" which will be held on March 29th-31st 2023 at the Maritim International in Stuttgart, Germany.
Here are the Event Details: https://key-notion.com/smart-manufacturing-summit-stuttgart/
Expected speakers include: Mattel, Daimler Truck AG, Volvo, Procter & Gamble, DSM, Ericsson, and many more.
Topics to be discussed include:
THE NEW DIMENSION OF CHALLENGE OF CHANGES: INDUSTRY 4.0 MANUFACTURING ON THE WAY TO A CIRCULAR ECONOMY
POWER TO THE PEOPLE: INVEST IN YOUR PEOPLE FIRST
THE "GREEN" FACTORY BETWEEN VISION AND REALITY: "ENERGY 4.0"
KEY LEARNINGS IN INDUSTRY 4.0 ADOPTION AND PROGRESSION
CONFRONTING DISRUPTION IS THE NEW NORMAL: HOW INDUSTRY 4.0 / SMART MANUFACTURING CAN BE USED
TO DEAL WITH UNPLANNED CHALLENGES IN THE SUPPLY CHAIN
IT'S NOT TECHNOLOGIES THAT CHANGE THE WORLD, BUT THE WAY PEOPLE USE THEM
This exciting summit will take place in Stuttgart, Germany. Stuttgart is famously known as Autohauptstadt, Car Capital City. With strong automobile manufacturing brands such as Mercedes-Benz and Porsche well established in this city, Stuttgart offers the ideal setting for the summit! Our participants get to enjoy one of the exclusive VIP tours with either Mercedes-Benz or Porsche. Both tours include insights to their respective in-house factories.
So, take advantage of the limited Special offer discount valid till February 10th, 2023. Please fill out the registration form here: https://key-notion.com/smart-stuttgart-registration/.
Don't forget to enter the special coupon code: MESA_MEMBER to enjoy an extra 25% discount
Please share the event with your colleagues as there is a possibility to get a group discount (3 or more delegates).
If you have any questions, contact office@key-notion.com. We hope to see you in Stuttgart!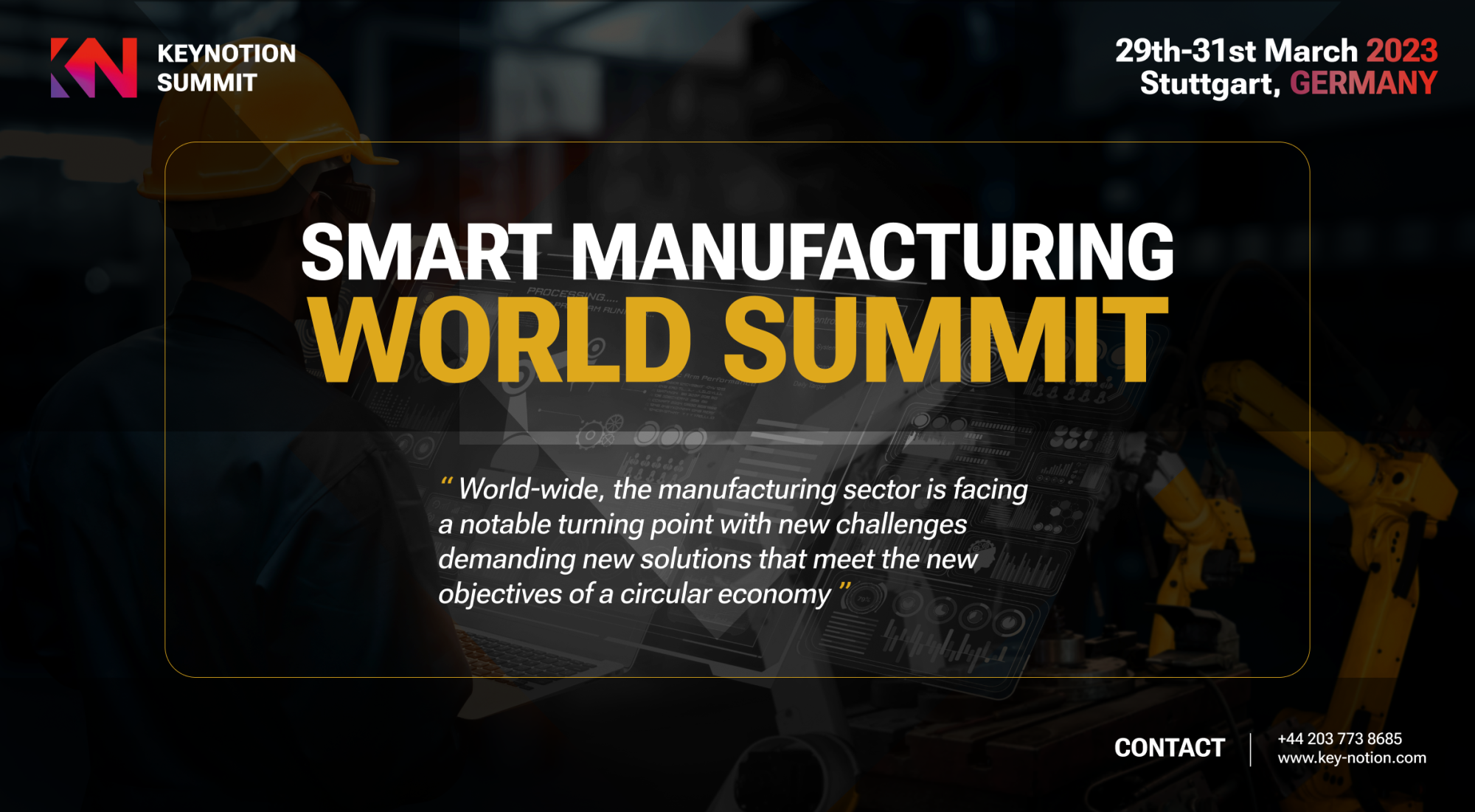 Address



Stuttgart

,

Germany



Event Contact
Abigail Zieger
Categories
Conference
EMEA
Events
MESA Germany
Partner Events
Smart Manufacturing