Webinar: Lean & how it helps with Smart Manufacturing
Webinar: Lean & how it helps with Smart Manufacturing
Tuesday, January 24, 2023 (11:00 AM - 12:00 PM) (EST)
Description
The benefits of Lean have yet to reach their full potential. Today's technology, powered by the Industrial Internet, allows enterprises to drive even more value and reach new levels of performance to accelerate their competitiveness.
In this presentation, we will discuss how digital technologies enable Lean and allow organizations to gain value on investment from the plant floor and the automation layer to the Manufacturing Execution Systems. Analytics are making their way to the plant. No need to be a data scientist anymore. In the context of Lean, they allow for fast optimization and improvement.
Attend our webinar and see how modern technologies add benefits to Digital Lean beyond reduced TCO and improved productivity.
In this presentation, we will discuss:
How this technology is changing the game for manufacturers, beyond the four walls, to the enterprise systems
The foundation and prerequisite to speed up your Digital Transformation using lean methodology
How transforming data into actionable information, using advanced analytics, brings true value to your operations and business





Speaker
Joe Gerstl, Sr. Director, Product Management, GE Digital

Joe Gerstl is the Sr. Director of Product Management for GE Digital's Manufacturing Software. He has worked in the software industry and in manufacturing for over 30 years spending time in various roles including engineering, sales and product management while working at leading companies such as Microsoft and now GE Digital.




Moderator
Chris Monchinski, MESA Smart Manufacturing Model Team Leader and VP Manufacturing Intelligence, Automated Control Concepts, Inc.






Webinar Sponsored By MESA Model Sponsor: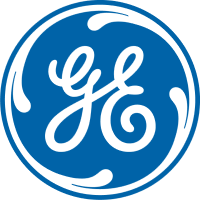 Check out the new MESA Model.
Event Contact
Abigail Zieger
Tuesday, January 24, 2023 (11:00 AM - 12:00 PM) (EST)