Mike Jamieson Joins Autoware's Advisory Board
Autoware, an Italian system integrator that develops high quality software for manufacturing execution management, process control and supply chain, is pleased to announce that Mike Jamieson has joined its Advisory Board effective July 1, 2023.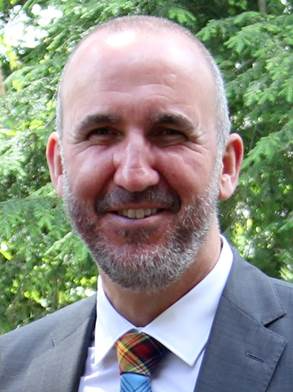 Jamieson, currently serving as the Company Owner at Em-Jay GmbH and Executive Chairman at 4T2 Sensors, brings a wealth of experience and knowledge to Autoware. His deep understanding of the Food and Beverage and Consumer Packaged Goods (CPG) markets and his expertise in technology vendors and their relationships with system integrators will be invaluable to Autoware's strategic growth plan.
In addition to his market knowledge, Mike's organizational and business development skills will be instrumental in advising Autoware's General Manager and Leadership Team on various aspects, including strategy and vision, market and technology trends, portfolio definition and positioning, business and sales organization, Go-To Market Strategy, and relationships with prospects, customers, and partners.
"We are thrilled to have Mike joining our Advisory Board," said Luigi De Bernardini, CEO of Autoware. "Mike, along with Adrian Fahey (CEO of SAGE Automation) and Dennis Lorenzin (former Senior Vice President, Network Cognitive Services Unit, Nokia), will provide Autoware the boost to serve its customers better and to grow to the next stage of its business."
"The fourth industrial revolution presents a major opportunity for manufacturers, but only if the use cases that will deliver value to their business, along with the solutions that will enable it, can be identified and implemented effectively," states Mike Jamieson. "The role of the system integrator is critical in helping not only to identify the use case, but also identify and deliver a solution using the appropriate technology. I am excited to be helping Autoware navigate to become best in class in this field."
Autoware is currently working on an updated strategy to augment the operators' capabilities in manufacturing companies to better support their digital transformation journey. The addition of Mike Jamieson to the Advisory Board will undoubtedly contribute significantly to this endeavor.
About Autoware
Founded in Vicenza, Italy, in 1996, Autoware fast became one of the first Italian System Integrators offering MES solutions to manage operations. Since then, Autoware supports MES/MOM projects in manufacturing facilities of every dimension and industry, around four continents. Autoware's ability, in offering tailor made solutions based on standard, is one of its key success factors, together with the use of standard platforms, highly scalable and customizable. The complete offer of Autoware is: Analysis & Consulting, MES System, IIoT, Augmented Reality, Predictive Analytics and Support/Business Care.
Autoware is a unique Italian Endorsed Wonderware with the highest level of certifications and is a member of several international associations aimed to develop the system integration field and enhance operations performance including: CSIA (Control System Integrator Association), MESA (Manufacturing Enterprise Solutions Association) and Automation Alliance Group. For more information about Autoware, visit our website, https://www.autoware.it.
Additional Info
Media Contact : marketing@autoware.it
Related Links : www.autoware.it